8 Day Alaska: Luxury Lodge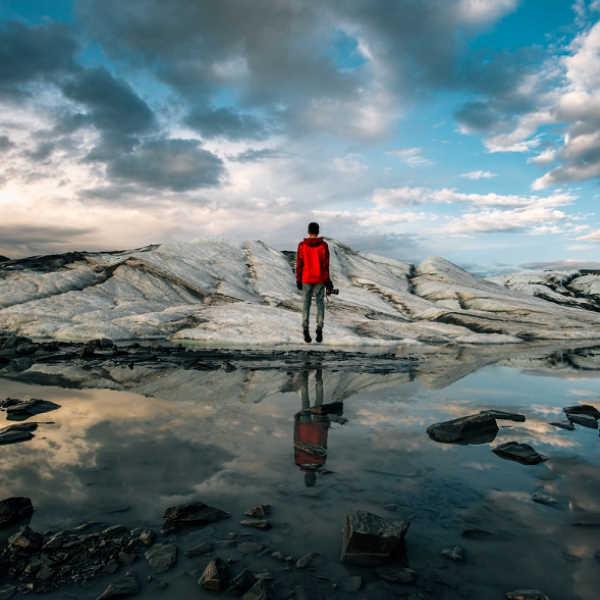 8 Day Alaska: Luxury Lodge
Wildlife and secluded natural beauty combine with one-of-a-kind experiences in a journey made to delight the most discerning of travelers. Take to the skies, to the water, and to the mountains to experience the very best of Alaska. Unwind at the breathtaking Stillpoint Lodge, nestled amid an unspoiled wilderness in Halibut Cove. Enjoy a basecamp made for never-ending adventure, delivered with unrivaled style.
Settle in to Anchorage before exploring the beauty of the Chugach Mountains in a full-day privately guided hike. Prepare for an aerial adventure of a lifetime as you take to the skies aboard a helicopter, soaring over glaciers and icebergs. Embrace an authentic Alaskan tradition as you try your hand at "mushing" your very own dog sled team, feeling the rush of adrenaline as you ride through fresh powdered snow. The journey continues in photogenic Halibut Cove after a separately purchased flight followed by a quick water taxi transfer. Here, unwind in style at picture-perfect Stillpoint Lodge, your Alaskan home-away-from-home nestled in a quaint village. Embrace your picturesque and secluded surrounds and spend your first day exploring the incredible array of activities included in your stay. Then, take to the skies to admire one of Alaska's greatest treasures in an unforgettable bear viewing excursion. Witness these majestic Alaskan ambassadors fish, ramble, and wrestle in a truly remarkable experience made for memories. See for yourself why Homer is known as "The Halibut Fishing Capital of The World" in a full-day fishing charter in search of massive halibut. Kayak through some of Alaska's most spectacular and scenic destinations before hitting the trails to Grewingk Glacier Lake. Enjoy a final guided paddle excursion from the lodge, savoring its beauty once more, before this extraordinary adventure concludes in Anchorage.
Kensington Tours creates private trips from the world's finest ingredients. Tailor-made with care by your personal Destination Expert, your personalized trip is always a one-of-a-kind experience made just for you. Expert local guidance and 24/7 service come standard.
We create personalized trips based on your preferences, this means no two trips are the same. Our expertise in over 90 countries worldwide means we take on all the complexities and logistics of planning your trip, so you can simply enjoy.
Whether you're looking for culturally immersive experiences, relaxation, culinary delights, exclusive access or unique places to stay, we make it happen. While your local private guide takes it one step further by helping you authentically experien
...